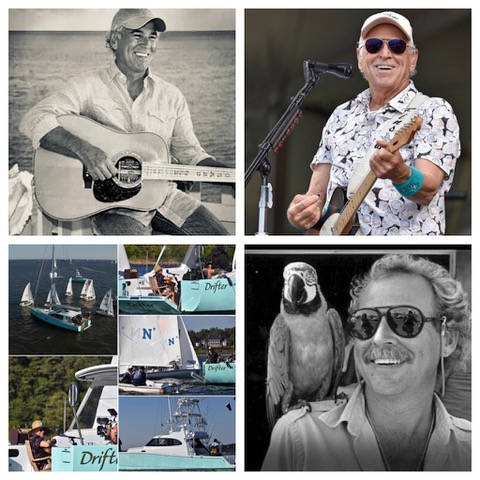 04 Sep

SINGER-SONGWRITER "TEAMWORK, TONE, TENACITY" (T3) LEADERSHIP …. RIP JIMMY BUFFET

Jimmy Buffet peacefully passed away yesterday at age 76, surrounded by his family and dogs.  Went from beach boy to billionaire because of his authenticity, talent, perseverance and passion. Philanthropist who shared $Millions with charitable and ecologic causes.   His  "island escapism" lifestyle is now and enduring part of American culture.  

Jimmy's inspirational style: 

TEAMWORK:  TONE:  TENACITY:

POTUS:    AWARD JIMMY BUFFET – POSTHUMOUSLY – WITH THE PRESIDENTIAL MEDAL OF FREEDOM FOR HIS ESPECIALLY MERITORIOUS CONTRIBUTION TO AMERICAN CULTURE!

For more motivational "T3" leadership  stories, visit: https://TheBeckerT3Group.com/blog
TEAMWORK: Together with his Coral Reefer Band, Buffet recorded hit songs and packed concert venues with "Parrothead" fans since the 1970's.

 

"Margaritaville" and "Come Monday" (ironically, the best Labor Day Weekend song, ever) should be considered amongst the best songs of the 20th century.

 

Was particularly fond of the U.S. Navy because of his near Pensacola, FL, flew in an F-14/TOMCAT, performed at the U.S. Naval Academy several times (I saw him as a Plebe during a March 1980 snowstorm) and was a regular visitor to Annapolis as a sailor, most recently in 2020
TONE:

 

"I'd Rather Die While I'm Living Than Live While I'm Dead."

 

"We've Gotta Roll With The Punches, Learn To Play All Of Our Hunches, Make The Best Of Whatever Comes Your Way."

 

"Cheeseburger in Paradise."

 

"Growing Older But Not Up."

 

"Coconut Telegraph."

 

"I Don't Know Where I'm Gonna Go When The Volcano Blows."

 

"The Weather Is Here, I Wish You Were Beautiful." "Havana Daydreamin'." "You Got Fins To The Left, Fins To The Right, And You're The Only Bait In Town."

 

Changes In Attitudes, Changes in Attitudes."

 

Son Of A Son Of A Sailor."

 

"It's Five O'Clock Somewhere."
TENACITY:

 

Aside from his career in music across five decades, Buffet was also a bestselling author and was involved in two restaurant chains named after two of his best-known songs.

 
ATTENTION POTUS:  POSTHUMOUSLY AWARD JIMMY BUFFET THE PRESIDENTIAL MEDAL OF FREEDOM FOR HIS ESPECIALLY MERITORIOUS CONTRIBUTION TO AMERICAN CULTURE!
– Rear Admiral Paul Becker, USN (Ret) is a motivational and national security keynote speaker.  He is a leadership professor at the U.S. Naval Academy and the CEO of The Becker T3 Group