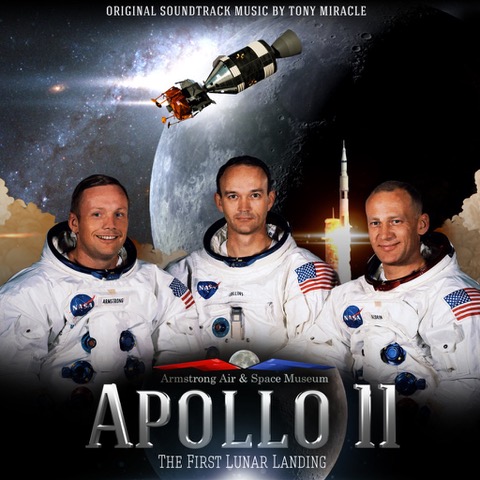 23 Jul

Apollo 11 Mission: 3 Reasons For Its Success

The Apollo 11 mission achieved what no other person in history had done before.  As the first humans on another planetary body, NASA astronauts landed, July 20, 1969 on the surface of the moon.  

As best said by Astronaut Neil Armsrong, "That's one small leap for  man, one giant leap for mankind." This quote has echoed through the decades and continues to resonate with messages of tremendous character, poise, and determination.

The Apollo 11 mission is a monumental example of "T3" principles:
Teamwork: For many years, NASA contributed to the historic mission's success.

Despite the setback of Apollo 1, NASA and the lunar program forged ahead with more Apollo missions. The success of the Apollo 11 lunar landing involved 400,0000 engineers, technicians, and scientists all working together to achieve the same mission.

Tone: Apollo 11 astronauts, Neil Armstrong, Buzz Aldrin, and Michael Collins were perfectly poised under pressure while the world watched. From the time of its launch on July 16, 1969, until the return splashdown on July 24, almost every major aspect of the flight of Apollo 11 was witnessed on television around the globe.

Tenacity:  The program's trials and errors included the tragic loss of Apollo 1 and it's three astronaut heroes in 1967. NASA Astronauts always understood the risks but never backed away from the challenge. Their tenacity and courage inspired the nation.
Many Americans remember where they were watching this momentous event. Personally, I watched on a Black & White console TV on a Sunday night in Long Island, New York as a 7 year old  thinking, God Bless America!
The Becker T3Group focuses on improving personal and team results by reflecting on real world examples of leadership and translating "T3" practices into corporate pillars of performance, productivity and profit. Learn more.
—-
Paul Becker inspires leaders and organizations on how to overcome adversity and achieve their maximum achievement through "Teamwork, Tone, Tenacity."™ A motivational keynote speaker and author, Paul draws on decades of experience successfully leading, large, diverse teams in complex and unpredictable situations.  His "T3" principles provide a framework for turning tragedy into triumph when faced with the unexpected and directly translate into corporate pillars of performance, productivity, and profit.