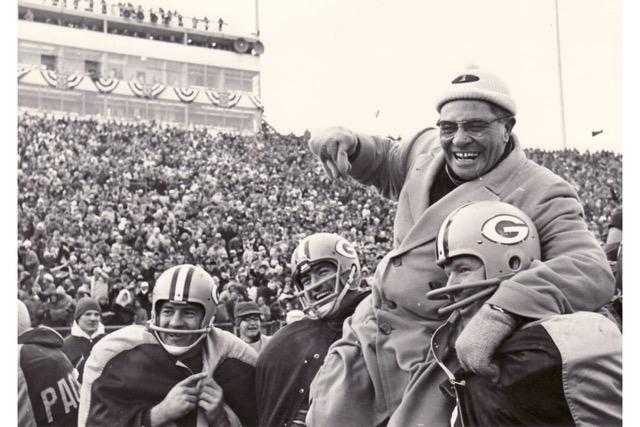 28 Jan

3 Reasons Why Vince Lombardi is The Greatest Motivational Coach of All Time

It's Super Bowl Week!  As we prepare to watch the Patriots battle the Rams this Sunday in Super Bowl LIII, it's worth remembering a motivational football legend who personified T3.  Vince Lombardi was hired as Head Coach of the Green Bay Packers on this date 60 years ago.  He's one of the greatest examples of inspirational T3 in the professional sports world, and one of the most quoted American leaders from any field on the value of Teamwork, Tone, Tenacity. 

Prior to Lombardi's hiring in 1959, the Packers were 1-10-1 and cellar dwellers in their division.   In Coach Lombardi's first season they were 7-5 and he was named NFL Coach of the Year.  In their second: 8-4.  In their third: 11-3 and that year began a run of winning 5 of the next 7 NFL Championships which included the first two Super Bowls!   In fact, the Lombardi never had a losing season in his 10 years as Head Coach!

Lombardi's citations regarding the Three T's are legendary:
TEAMWORK:  "Individual commitment to the group effort … that's what makes a team work, a company work, a society work, a civilization work."
TONE: "Winning isn't everything … wanting to win is."
TENACITY: "The greatest accomplishment is not in never failing, but in rising again after you fail."
What made Lombardi one of the most motivational leaders in American sports history?
His personal background provides some clues:
Undersized
Poor eyesight
Deeply religious and often discriminated against as the son of immigrants
Vince made up for some of his perceived shortcomings by realizing great strength in:
Working well with others as part of like-minded groups,
The power of a positive outlook
Gritty determination to pursue excellence in achieving goals on and off the field
Add to this his positive experience serving several years as the Assistant Coach at West Point allowed Vince to blend a demanding, military dimension to his spiritual and philosophic zeal for pursuing perfection.  Coach Lombardi was also a role-model believer in racial equality and played a significant role in smashing through the color barrier in the NFL.  In 1959 when Lombardi took over the Packers there was only one black player on the squad.  By the end of his time as coach they were fully integrated with 13 black players and five All Pros.
Often giving public speeches in the offseason, 1968 Lombardi recorded the 30 minute motivational sales training film in 1968, "Second Effort" which used the football metaphor for improving business results.  It's still referenced as one of the best selling motivations sales videos of all time!
Vince Lombardi passed away September 3, 1970 after a brief battle with stomach cancer.  I remember it well.  That fall, our Little League football games always began with a moment of silence for Coach Vince Lombardi.   The National Football League quickly named the Super Bowl Championship trophy in his honor, probably the most iconic award in American sports.  He is still reverently talked about as one of the greatest motivators and successful team leaders in American sports history.  Looking for a T3 legend?  Look no further than Coach Vince Lombardi.